The working principle of the
pump head
: Manually press the dynamic pressure handle downward, the volume in the spring cavity decreases, the pressure increases, the liquid enters the nozzle cavity through the hole of the valve core, and then the liquid is sprayed out through the nozzle, and then the pressure is released. handle, the volume in the spring cavity increases, forming a negative pressure, the sphere opens under the action of negative pressure, and the liquid in the bottle enters the spring cavity. At this time, there is a certain amount of liquid in the valve body. The liquid in the body will rush upward and spray out through the nozzle;
The key to a good pump head is to pay special attention to the following points:
1. The glass beads or steel balls under the spring, the sealing here is very important, which is related to the upward force of the liquid in the spring cavity. If there is leakage here, when the pressing handle is pressed, part of the liquid will leak into the bottle. And affect the effect of the liquid to spray;
2. It is the sealing ring on the upper end of the valve body. If there is leakage here, when the pressure handle is released, the upward force of the liquid to be pumped will decrease, resulting in a small amount of liquid stored in the valve body, which will also affect the spray effect;
3. The cooperation between the pressure handle and the valve core. If the cooperation is loose and there is leakage, there will be a certain resistance when the liquid rushes up to the nozzle, and the liquid will flow back. If it leaks here, it will also affect the spray effect. ;
4. The design of the nozzle, the quality of the nozzle design is directly related to the effect of the spray, please refer to the next page to explain the nozzle design in detail;
Therefore, the function of the general pump head also detects these four positions, and other appearance and matching problems are detected as usual.
  PLASTIC SWITCH LOTION PUMP HEAD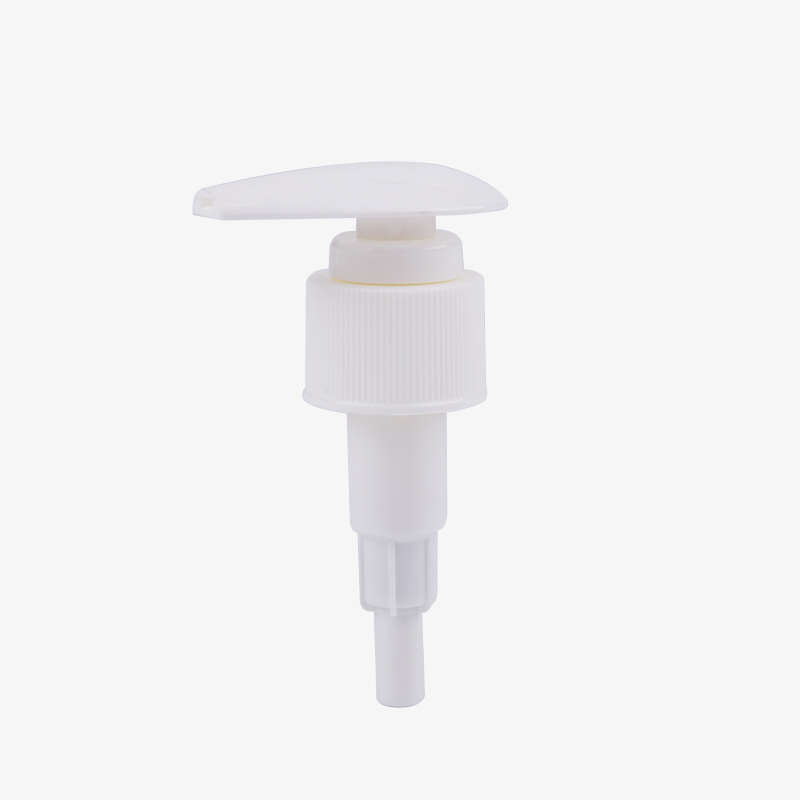 Our company has excellent production equipment and testing equipment, can effectively guarantee the quality of Plastic Switch Lotion Pump Head, shorten the delivery time. The company has passed the ISO9001 quality management system certification, and passed the REACH and ROHS certification. The company is committed to the long-term independent research and development of new products, in order to help customers to grow business, achieve win-win, to become a professional global commodity production supplier for the goal. The company to "quality first, customer supreme" for the purpose, the contract, credit, we will serve you wholeheartedly. The company is willing to cooperate with you to create a better future.